An industrial garage door is an important tool for your business, regardless of the industry sector. Different types of doors exist, and the business determines the suitable type. The same garage door might not be suitable for a warehouse and a supermarket. This blog will explain the types of industrial garage doors and how to choose the right one for your business.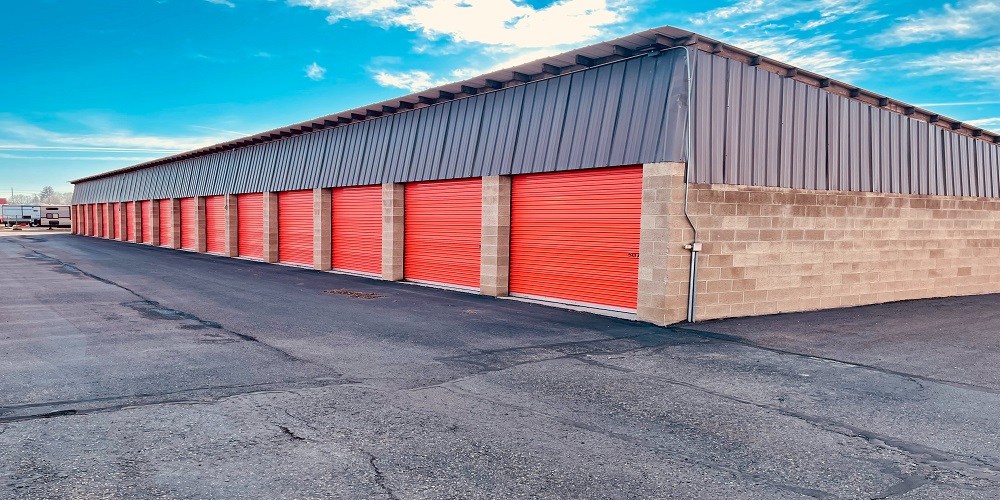 Types of garage doors for businesses
Rolling steel doors
Rolling industrial garage doors are common because they are functional and save space. A rolling steel door opens by rolling into a coil. They are often made from aluminum or steel, and they open smoothly. So they are efficient, long-lasting, and secure. However, they are only ideal for some businesses. They are mostly found in warehouses, factories, or most industrial facilities.
High-speed commercial doors
High-speed doors, as the name implies, open/close quickly. This door is ideal if your business involves frequent in-and-out movements in the building. It increases efficiency, and most of them can open both ways. They do not require much force to push open. They are secured and long-lasting. You can choose a manual or automatic type. The automatic high-speed doors have sensors and open automatically when an object or a person moves near them.
Sectional doors
Sectional industrial garage doors are common mainly because they are customizable. Many businesses in different sectors can use them. They have different horizontal sections, which fold up when opened. They are also easy to use, long-lasting, and secure.
How to Choose an Industrial garage door
Choosing an industrial door should be done with careful consideration. Here are some tips to help you choose the right one for your business:
Consider the business type
As mentioned, some commercial doors are more suitable for a business than others. For example, a sectional door might be more ideal for an automobile shop than a rolling steel door. Consider the business type, door usage, and frequency when choosing.
Material
The common materials for industrial or commercial garage doors are fiberglass, aluminum, and steel. The door's price often depends on the material. Durability and maintenance requirements also depend on the material. Therefore, consider these things when choosing a material.
Security
Security is important when choosing a garage door for your business or home. Determine what security features you need. These could be alarms, sensors, etc. Consider safety too. Include the safety features your business requires when choosing a door.
Cost
Your budget plays a big role in the type of industrial door you eventually get. Therefore, it should be among your topmost considerations. Determine how much your want to invest in this door. But only after deciding the quality you want. Getting a durable, highly functional door for your business is more cost-effective. Be mindful of value when choosing an industrial garage door.
Other essential elements to consider are:
Insulation
Maintenance (how often)
Size
Design
Regardless of preference, the best garage door for your business should have all the right elements. These are durability, efficiency, and functionality.